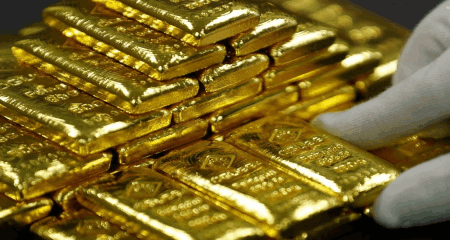 Gold rally goes on, tests 1,900
Gold price is up by more than 2% on Monday, adding to last Friday's gains boosted by a rally in US Treasury bonds as investors fly to safety and pare Federal Reserve rate hike bets. XAU/USD hit $1,900 for the first time since February 3. It then pulled back modestly to $1,895. The rally in gold has been dramatic, rising more than $90 since Thursday. Above $1,900 the next resistance area is seen at around $1,920.
The key driver of the yellow metal rally is the sharp decline in US yields. The US 10-year has fallen from above 4.0% to 3.41%, approaching year-to-day lows; the 2-year was above 5.0% on Wednesday (highest since 2008) and a few moments ago reached the lowest intraday level since October at 4.00%. The collapse of the Silicon Valley Bank triggered concerns about the banking sector, weighing on Fed rate hike expectations. Investors are looking at the impact of the crisis that is offsetting incoming economic data. On Tuesday, the US February Consumer Price Index is due and it was supposed to be critical for monetary expectations. After the SVB collapse, markets are pricing in a softer Fed.